Travelling for work doesn't have to be stressful - with the right gadgets and accessories, you can refine your business travel routine.
When you're looking for the best travel accessories for business, you can't go past the impressive range at Bags To Go.
Whether you like to take a few creature comforts along for the ride or you've perfected the art of travelling light, these travel gadgets and accessories suit every type of corporate jetsetter.
Wireless Skimming Protection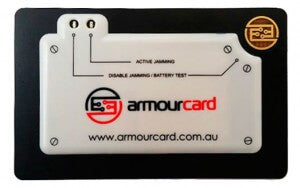 Protect yourself against identity theft and data skimming with the right security equipment. Modern-day thieves use sophisticated technology to steal pin numbers and other information. You can safeguard yourself against wireless skimming with Armourcard.
Armourcard is designed to protect your credit cards from electronic pickpockets. Features include:
Battery Boosted Jamming Forcefield up to 5cm each side
Protects devices that communicate over 13.56 Mhz, such as your 'Tap & Go' credit cards and ePassports
Protects multiple cards at once
Battery life of 18-24 months.
Give yourself peace of mind while travelling domestically or internationally with reliable protection from Armourcard.
Toiletry Bags
Arriving to your business meetings looking tidy and well-groomed is a must. Thanks to the extensive range of toiletry bags from Bags To Go, you can keep all your essential grooming items on hand and organised while on the go.
Our toiletry bags and beauty cases come in a range of styles, sizes, and colours to suit every traveller.
Power Banks
Whether you're hitting the road or boarding a plane for business, keeping your devices charged and functioning is vital.
Our Twin Power Bank is perfect for keeping your laptop, tablet, phone, and other devices charged up and ready to go. Features include:
4400mAH twin USB emergency phone charger
Compatible with most smartphones, mobiles and small USB devices
Includes micro-USB charging cable.
When a flat battery just isn't an option, the Twin Power Bank will have your devices powered up in no time.
Adaptors
Be prepared for overseas travel with the right adaptors. Bags To Go offers a huge range of travel adaptors so you can plug in to foreign sockets with ease.
From charging your devices to using your favourite hairdryer, our handy travel adaptors make it easy to travel with your appliances.
The Suiter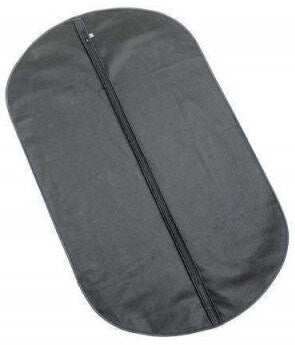 Keeping clothes clean and crease-free during travel is always a bit of a struggle - until now. Our lightweight, portable, and versatile suit carrier, The Suiter, is ideal for travelling with shirts, suits, and blouses.
Featuring a zipper for easy access, The Suiter protects your garments from crushing, so you can arrive at your business meetings looking crisp and smart.
Laptop and Tablet Bag with Wheels
Regular business travel calls for a quality laptop or tablet bag. The best bag for business travel will be one that provides plenty of storage for all your documents and clothing, with wheels for easy transportation.
These business bags on wheels allow you to transport everything you need while looking stylish and professional.
Whether you're heading across town or to the other side of the world, Bags To Go has the travel gadgets and accessories to help you get organised for your next business trip.