Travelling light is the easiest way to travel. And the best part is, you don't have to skip the essentials if you pack smart. We've listed the top items to leave behind so you can confidently set off on your next trip with belongings that won't drag you down.
Big Books
Most of us enjoy reading during long flights and cross-country train trips. We love the texture of each page and the unique smell that lingers over the books that transport us to different worlds. But books can be heavy.
So why not leave your books behind and invest in a Kindle? A Kindle can hold thousands of stories, and is small enough to fit into your backpack without tiring your shoulders.
Clothing
As clothes take up so much room in your suitcase, cutting down can make a big difference. The biggest advantage of being away from home is that no one knows you're wearing the same outfit for the second time (or third or seventh). To save space, leave unnecessary clothing behind, wear outfits more than once and wash them regularly.
If you're travelling to a cold destination, like a ski field in Canada or Europe in winter, you'll need plenty of clothes to keep warm. But you don't have to fill up your suitcase with bulky coats. Investing in lightweight travel clothing can help free-up space.
Non-Essential Toiletries
Lots of toiletries take up lots of space. But you don't need to waste all your packing room on items you can buy at your destination. After all, every country uses toothpaste.
If your favourite shampoo or body wash comes in a big bottle, you can still travel with it. Just take the amounts you'll need for your trip in smaller travel bottles and leave non-essential toiletries behind.
Trainers or Sandals
You simply can't fold shoes, and their thick soles can be quite heavy. If you're trying to travel light, investing in a versatile pair of shoes is the best solution . Try and find one pair of shoes that are suitable for a range of activities, casual outings and fancier places, like restaurants.
If you plan to visit the beach, it should be quite easy to find a cheap pair of sandals at your destination. So, leave unnecessary footwear behind.
Tech Gear
Your smart phone has a camera, music player and travel diary. So do you really need to take all your tech gear on every trip? From laptops and tablets to DSLR cameras, only take what you'll actually use on your adventure.
Besides the bulkiness of your tech gear, their cables and chargers can steal space and add weight. Leave unnecessary tech gear behind and opt for more space-saving alternatives, such as earphones instead of headphones, and a compact camera instead of a DSLR.
Wallet Stuffers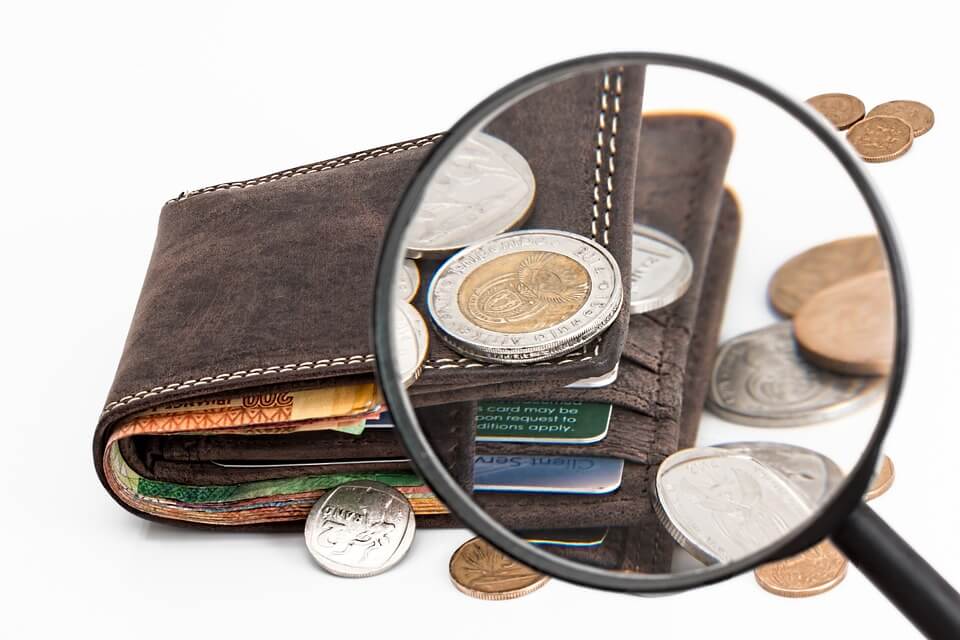 pixabay.com
When you're away from home, you probably won't need most of the cards in your wallet. Do a spring clean and leave behind your wallet bulk. That means taking out your gym membership card, restaurant membership card, receipts, coins and keys.
Packing light also means you can pack efficiently and travel with less luggage. Find a handy, small suitcase for your next trip at Bags To Go.