The perfect handbag is the holy grail of accessories. Whether you're all about fashion or functionality, the trick is to find a design that complements your signature style without compromising your practical needs.
Before investing in a new handbag, think twice about what you really need in an everyday accessory. Are you looking for a bag that conveys sophistication? Or maybe you need something sturdy for carting your laptop around?
It's easy to feel overwhelmed when handbag shopping, especially if you're looking for handbags online where there are literally thousands of options at your fingertips. But cutting through the clutter and making the right choice doesn't have to be a daunting process.
We're here to help you find the right handbag for all occasions.
What are the best types of handbags for professional women?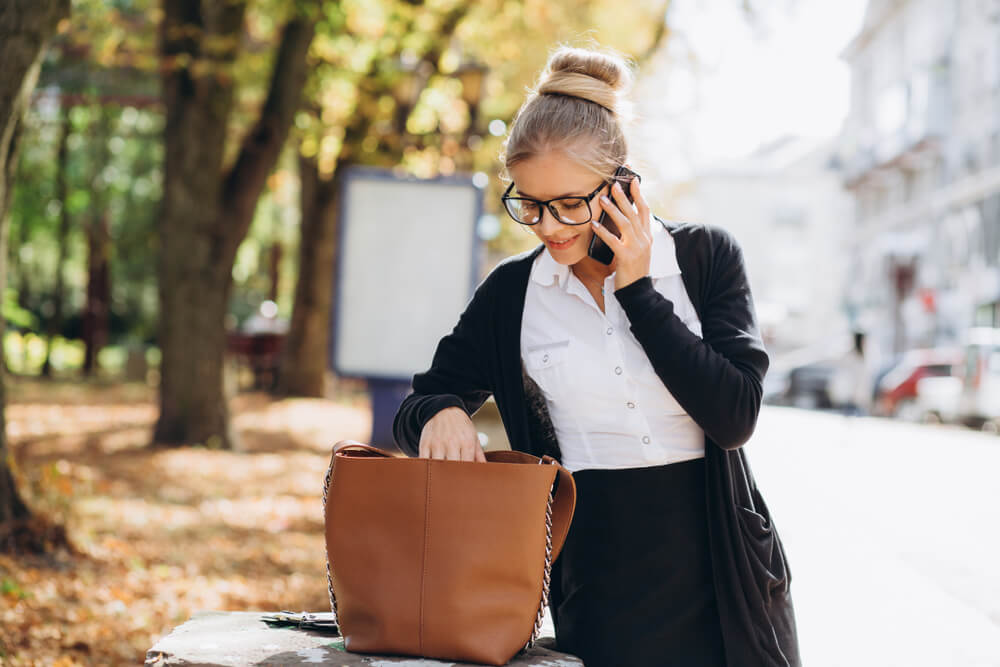 Just because you plan to use your handbag for work doesn't mean it can't reflect your unique fashion sense. For a classic look that'll complement your corporate wardrobe, messenger bags offer a perfect blend of sophistication and functionality. If you like large handbags, this style also has plenty of space for all your work essentials.
Shoulder bags are another great option for professionals who need to carry stacks of paperwork to and from work. Comfortable and stylish, this style of accessory will see you through busy days while adding a touch of contemporary flair to your work wardrobe.
Should I buy ladies handbags online?
There are many benefits to purchasing ladies handbags online. For starters, it's a great way to browse a vast range of popular handbags from different brands. Online shopping also offers more convenience and takes the hassle out of comparing prices.
On the other hand, being able to see and feel a handbag in person will reduce your chances of making the wrong choice. After all, there's nothing more annoying than buying something online that doesn't live up to your expectations in real life. Colours often look a little different in person, and sizing can be hard to judge just by reading measurements.
There's no right or wrong answer to whether you should shop online or in-store, so it's best to choose whichever option you feel more comfortable with (or perhaps do a little of both!).
Bags To Go has a huge online range and retail locations all over Australia, so you can shop from the comfort of your own home or visit us in person.
What are the best handbags for everyday use?
Comfort is key when it comes to everyday accessories. No matter how much you love the look of a handbag, it won't work as a staple item if it doesn't feel right. Whether you spend most days in an office, a classroom, or out and about running errands, your everyday handbag shouldn't cause you any discomfort or practical difficulties.
To avoid buyer's remorse, sizing is an important consideration. Regardless of your style preferences, your handbag should be large enough to carry daily essentials such as your purse, wallet and phone. The handbag you use on a daily basis shouldn't be too big either, as hauling a heavy weight around all day is bound to hurt your back.
How to Buy Leather Handbags Online
Before buying a leather handbag online, check you're not purchasing a fake for a premium price tag. Genuine leather accessories are an investment, so it's essential to make sure the handbag you're buying is the real deal.
Unlike some synthetic materials, real leather is extremely durable and has a distinctively soft texture. Spotting the difference between genuine and fake leather isn't easy, so it's best to proceed with caution when online shopping.
To avoid getting ripped off, always buy from a reputable online retailer like Bags To Go. We have a huge range of leather accessories for you to choose from. 
What type of bag should I use for uni?
While it's easy to prioritise style when shopping for accessories, your uni bag should be sturdy enough to carry a laptop and textbooks. If you can't find a sufficiently spacious handbag, consider investing in a backpack.
Backpacks are ideal for uni students as they allow for even weight distribution. They may not look quite as sophisticated as a handbag, but sometimes you need to prioritise comfort and practicality over style.
Check out all the laptop backpacks on offer at Bags To Go.
How to Pick the Perfect Tote Bag
If you're set on buying a tote bag, be sure to pick a style that complements your wardrobe. Consider the kind of clothes you wear and whether the bag you've got your eye on will coordinate well with your style. If your wardrobe is mainly monochrome, you might like to add a pop of colour to your signature look by choosing an ultra-bright handbag.
For those who prefer classic accessories that go with everything, leather tote bags are easy to mix and match with different outfits.
How to Pick the Best Handbag
Being true to your sense of style is the secret to picking the best handbag. Rather than basing your choice on trends, invest in an accessory that makes you feel confident and comfortable. There's no one-size-fits-all solution when it comes to handbags, so don't stress if it takes time to find the perfect style.
If you need help finding a new handbag, visit your nearest Bags To Go outlet and ask one of our friendly team members for expert advice.